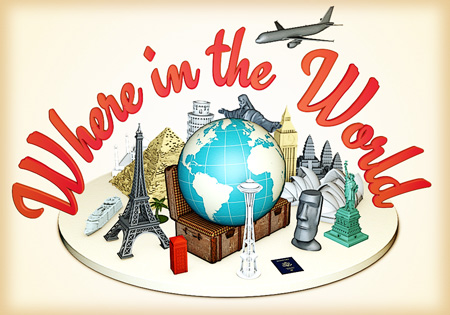 Been traveling here or abroad? Satisfied that wanderlust? Or just dreaming of what could be? Here's the perfect opportunity to show off the results of those trips.

The Art League of Lincoln is issuing a call to artists for their upcoming show – "Where in the World". Representations of all things encountered while traveling are eligible for the show. Realistic or impressionistic. Foreign or domestic. Show us where in the world you've been or have on your bucket list.
All types of media will be accepted – photos, paintings, mixed media, etc.
Sort through your trip memories or imaginings and find the best to enter our exhibit.
IMPORTANT EXHIBIT DATES

TUE -
JUNE 20 - ENTRY DEADLINE at 11:59 p.m.

SAT - JUNE 24 - Notifications sent by this date
SAT -
JULY 8 - Artwork DROP OFF 11 a.m. - 3 p.m.

WED - JULY 12 - Exhibit OPENS
SAT -
JULY 15 - RECEPTION & AWARDS - 5:00 to 6:30 p.m.

SAT - AUGUST 12 - Exhibit CLOSES / Artwork PICK UP 3:00 - 4:00 p.m.
$35 Entry Fee

3 pieces per entry ($8 for each additional piece)


ENTER HERE