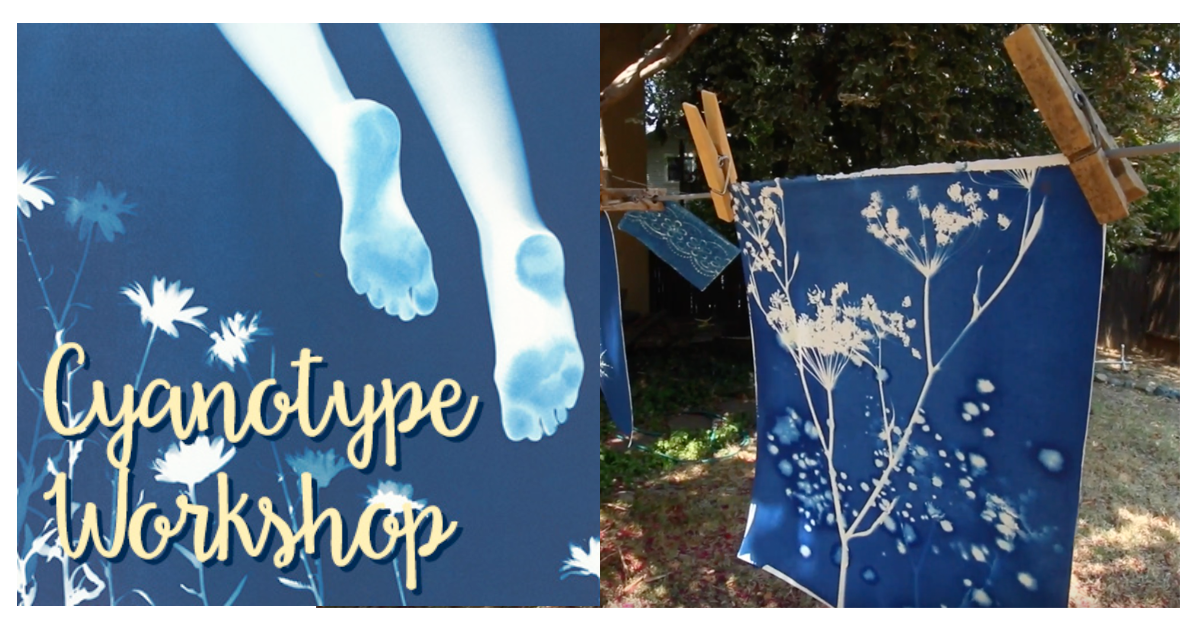 Learn how to create a cyanotype print with this hands-on workshop.
Saturday
March 10, 2018
10:00a - 2:00p
Instructor:
Linda Clark Johnson
This workshop is geared toward all levels. No experience needed.
Learn a new art form that's fun and easy.
In this introductory class you'll learn the basics for creating a cyanotype print. You will start with a light sensitive chemical on watercolor paper, expose it to the sun and process it in water. You may use plants to create botanical blueprints or flat objects for designing a print. By the time you leave you'll have 3 gorgeous 8 x 10 blueprints and the know-how to create more art on your own.