SPECIAL SUMMER HOURS JUNE 1 - AUGUST 12

WED, FRI, SAT 11 a.m. - 3 p.m.

THUR 4 p.m. - 8 p.m.
July 12 - August 12 - "Where in the World"
RECEPTION
OPEN TO THE PUBLIC - ARTISTS IN ATTENDANCE - REFRESHMENTS SERVED

Saturday, July 15
5:00 - 6:30 pm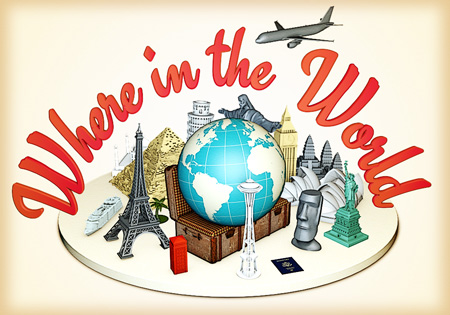 A travel exhibit featuring paintings, digital art, and photography from artist's travels around the globe. Landscapes and cultures both foreign and domestic. Test your geography knowledge and put your mark on the map with interactive displays.
August 18 - Midnight Drama - Calligraphy & Design Workshop with Phawnda Moore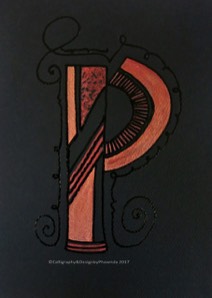 Friday, August 18 at the Art League of Lincoln - 9:30 am - 12:30 pm
Dark paper provides an expressive stage with an all-star cast of words with line, color, and contrast. Phawnda will demo several techniques with mixed media to design cards, including use of negative space and abstract options.
Bring your favorite writing tools (brush, nibs) to experiment with. Your kit includes 3 recommended markers, template of whimsical, Roman style drawn letters, a colorful surprise, plus 10 black cards and envelopes. A short supply list will be sent upon registration.
You can also make single letters as monogram cards from the alphabet Phawnda designed, such as the letter P, shown. Be guided by your spirit of adventure in this fun class!
To register, contact Phawnda through Facebook:
CLICK HERE
August 23 - September 23 - Fifth Annual Members Art Exhibit
Art exhibit featuring the large variety of artwork created by members of the Art League of Lincoln.
October 2 - October 4 - Watercolor Workshop with Lian Zhen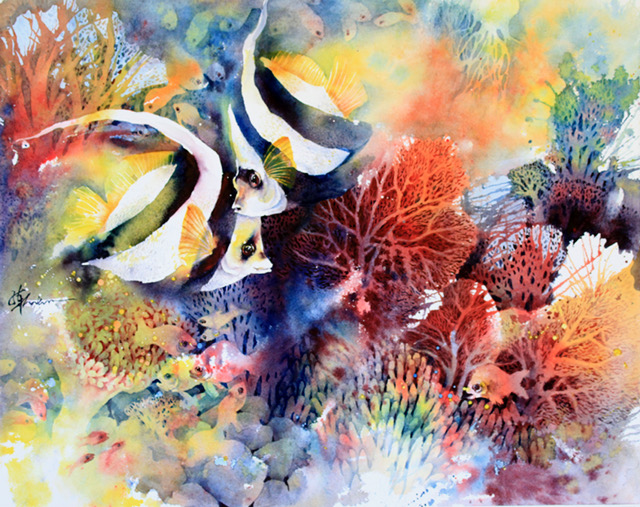 October 11 - November 11 - Watercolor
Juried and Judged exhibit featuring Watercolor Painting.
Thank you to our sponsors